Derailed!
DERAILED!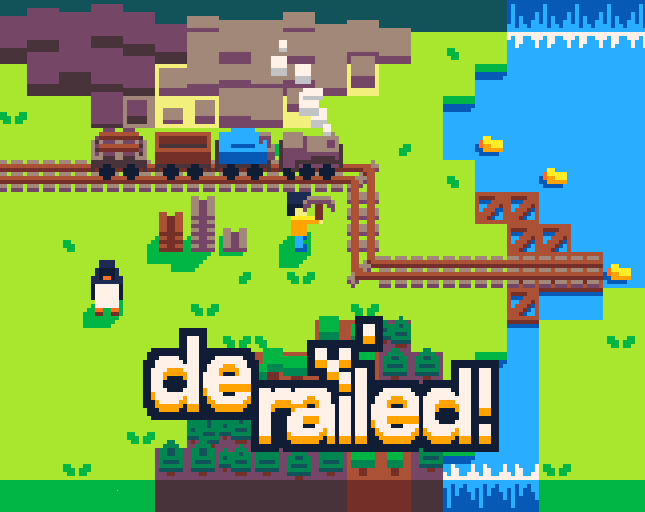 PICO-8 BBS Page: https://www.lexaloffle.com/bbs/?pid=derailed
WORK IN PROGRESS
Derailed! is a 2-player fan-made demake of Unrailed!, a co-op game where you build tracks to keep a train on its rails. Communication is vital!
How to play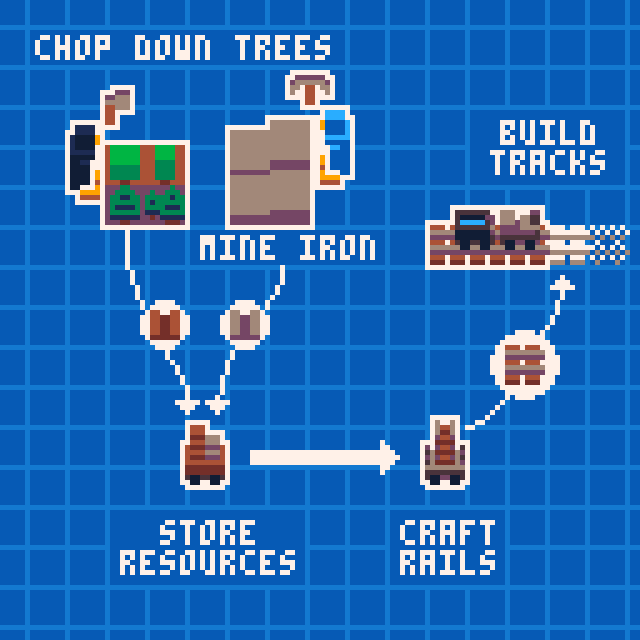 Chop wood and mine stone, and store those into the storage wagon. Use the crafted rails to extend the train track until the next station! Have fun!
Controls
Player 1:
Arrow keys: move
C/X/N/M: action (pick up/place items)
Player 2:
ESDF: move
Tab/Q/W: action (pick up/place items)
P/Enter: Pause

Stuff left to implement:
More wagons
Wagon upgrades
Infinite worlds! (Roguelite!)
Gameplay improvements
Credits
Comments
Log in with itch.io to leave a comment.
Buen juegazo pero se puede jugar singleplaye?
Hello, singleplayer is not planned but you can play alone by just ignoring the second player controls
how do i change character
You can't, it's dependent on your player number
and if I want to play with 3 people how do I
you can't really right now without a bit of hassle, I'm sorry 😬 I should really go and fix this whenever my heart is in it